Last Saturday, kami pegi tengok movie HOW TO TRAIN YOUR DRAGON

Pi tengok midnite. Kami 3 orang ja – Me, abang edi dan anak teruna hamba, Addin Zidane. Adik baby Zara? Tinggal di rumah dengan Auntie Nurul. Hehe..

Sebenarnya, auntie Nurul diimport dari Shah Alam secara adhoc untuk menemankan kami di rumah sementara abang edi berpergian untuk menonton perlawanan EPL yang paling ditunggu-tunggu dalam musim ini iaitu ManU lawan Chelsea. Hasilnya? ManU kalah 2-1. Kuikuikuikui... baru tau sebok sangat mau tengok dengan kawan-kawan. Sedangkan, bukannya abang edi tidak tau kalau dia tengok di luar ja mesti ManU kalah. Kunun dia macam jinx la... hahahahaha.. (jangan marah peminat ManU semua.. my hubby bukanlah cause utama kekalahan pasukan pujaan korang – huhuhuuhuh)...
Bukan ka elok tengok di rumah.. tapi susah pula sebab si Addin Zidane sekarang amatlah demanding dalam bab menukar channel Astro ni. Asyik mau tengok channel kartun ja (apa lagi kalau bukan channel bertuah 611 hingga 615). Itu memang cabaran yang amat besar untuk aku dan abang edi sekarang. Jalan penyelesaian? Aku lock ja 611 sampai 615 tu. Abang edi pula telah mengeluarkan arahan untuk unsubscribe channel-channel bertuah tersebut. While, aku pula sebagai seorang mummy yang baik hati (huhuhuhuh..) masih mempertimbangkan arahan tersebut..

Dan oleh kerana juga aku ni mummy yang suka menspoilkan anak sendiri – no la.. aku ni garang ok – aku mengusulkan kepada abang edi untuk bawa Zizou tengok midnite. Sebelum keluar, aku sudah siap-siap bancuh susu dan sediakan bekal air masak dalam botol Ben10 si Addin Zidane yang tiada kuasa transformer itu.
Balik ke cerita asal... (mukadimah amat panjang berjela)

Testimony aku?

Aku suka cerita itu yang amat!!!!!!!!!!!!!! Aku suka character Hiccup bersama dragon petnya iaitu seekor Night Fury yang bernama Toothless. Review tambahan? Apa kata anda tonton sendiri? Memang amat berbaloi...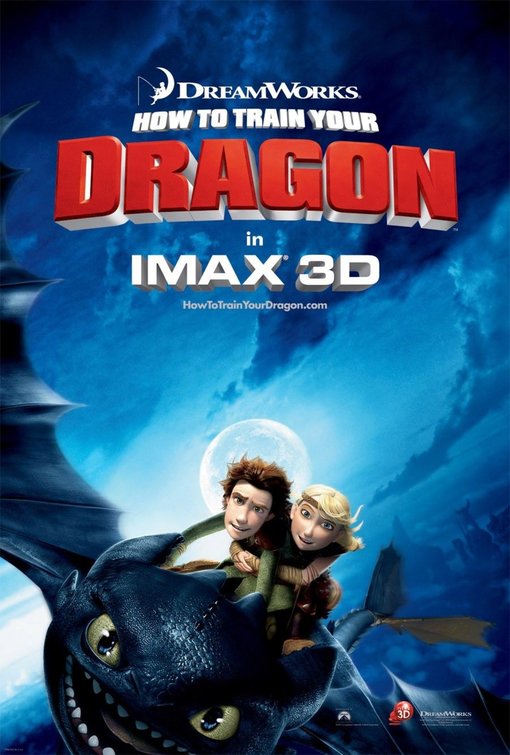 Hiccup yang sedang berterbangan dengan dibonceng oleh gelprennya iaitu Astrid. Dorang naik dragon Night Fury yang kunun paling dasyat di era itu
Citarasa aku dalam menonton wayang amat sukar dipuaskan. Hatta movie AVATAR itu pun kurang memuaskan hati aku. Movie ALICE IN WONDERLAND yang diidam-idamkan juga tidak seseronot cerita How TO TRAIN YOUR DRAGON itu. Oh....

Kenapa? Mungkin kerana ada elemen aku-tidak-sangka-akan-terjadi-yang-sedemikian. TWO THUMBS UP! AND TWO TOES POINTING!

Anak teruna aku pun teruja. Tapi tertidur di 15 minit sebelum movie berakhir. Kesian anak aku.. huhuhuhuh...

Sedikit trivia mengenai experience aku dengan movies

The latest movie I watched in cinema? How was it?

HOW TO TRAIN YOUR DRAGON. 5 of 5 stars!!!!!

Before that? How was it?

ALICE IN WONDERLAND. Boleh la... factor penggalak ialah Johnny Depp.

SHERLOCK HOLMES.. ni pun.. ok ok la.. tapi abang edi suka..

AVATAR. Kagum juga la... tapi bukanlah sampai tahap mau tengok lagi...

UP (animation movie). tp ni tengok DVD di rumah ja... ni pun syiok. Si Addin Zidane sudah tengok cerita ni more than 10 times already.
ini adalah salah satu daripada cerita kegemaran si Addin Zidane (apart of Ultraman dan kaum kerabat cth seperti Gaia, Cosmos, Dyna dsb).. he even get the idea that a real 'datuk' (old man) should have a 'tongkat'.. huhuh...
PAPADOM.. bored me.. hmmm... tapi orang sekeliling aku ketawa including my hubby.

Sebelum-sebelum tu.. tidak ingat... banyak la list..

Aku suka tengok cerita genre apa?

Romantic, romantic comedy. HE'S JUST NOT THAT INTO YOU memenuhi taste aku. Cerita action? Jarang-jarang. TRANSFORMER aku boleh layan.

Kesimpulan? Kalau cerita boring dan tidak menarik minat aku, tunjuk di tv pun belum tentu aku mau tengok.